The report identifies 54 specific actions aiming at addressing biodiversity conservation needs.

Methodology used for the assessment is based on information obtained from desk review of background documents related to biodiversity and information obtained through: (i) interviews with key stakeholders, (ii) surveys, and (iii) focus groups in local communities.
This Report contains systematically collected, sorted and processed information about biodiversity in BiH, summarized and described in the following manner: (i) the status of biological diversity, (ii) threats to biodiversity (iii) society's responses, (iv) biodiversity value identification (v) biodiversity conservation needs (vi) relevant current and planned activities (donors and international non-governmental organization (NGOs)), and (vii) actions needed to conserve biodiversity.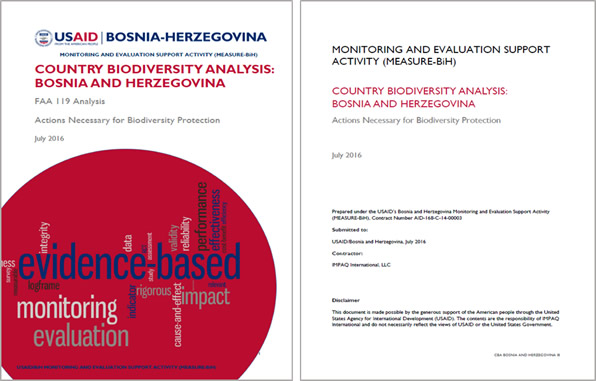 click on the image to download file